Gemstra is a blockchain-integrated ecosystem for the social selling economy. Gemstra BOUTIQUES is our flagship marketplace that connects Brands and Sellers in social selling. The success of BOUTIQUES led us to build ASTRA – a blockchain platform to serve as a technology infrastructure for retail merchants to join the social selling economy. Gemstra will make the BOUTIQUES marketplace software open source and create the Gemstra SDK so any merchant (retailer) can easily add a social selling channel to their business.
Our mission is to make social selling accessible and awesome for everyone
>>We liberate Social Selling
>>The commerce juggernaut
Social selling is growing at an astounding rate. With a worldwide market over $180Billion (USD) growing 10% per year, social selling is poised to be the largest gig economy of the future. Industry leaders like Amway and Avon empower teams of independent sellers to earn income by sharing products they love through people they know. 120 million people worldwide benefit from social selling today with adoption accelerating as the social media gives them more reach than ever. Social selling is on pace to exceed $1 Trillion within 10 years, yet this growing industry is far from perfect.
The Problem
Sellers are held captive in an industry stifled by giants.
Brands are locked out
Barriers to entry are high, limiting new merchants from entering the space and allowing incumbent monoliths to continue cornering the growing industry. This creates an underserved and overpriced industry with few opportunities.
Sellers are locked in
Companies keep sellers captive prohibiting selling other companies and making it difficult to transfer customer, transaction, and genealogy (network) data. Sellers face immediate income risk should they seek mobility.
The first step towards freedom
BOUTIQUES – the world's first social selling marketplace.
Launched in July 2017, our marketplace has attracted thousands of people to a new paradigm of social selling by providing a platform for retail brands to integrate their catalogue of products. Sellers are free to sell only the products and brands they want through a customizable storefront. We amassed 3000 sellers, 8 brands, and reached 7-figure runrates within 10 months of launch. This organic success proved that retail brands want to participate in social selling while sellers desire freedom.
BOUTIQUES led us to envision a solution that liberates the broader industry from its current captivity.
A blockchain solution and token economy to tap the $24 trillion global retail market
ASTRA Platform & Gemstra Token
Leveraging smart contracts with blockchain technology to put data back in the hands of sellers and enable merchants and brands from the $24 trillion global retail economies to join social selling.
ASTRA is exactly what the stakeholders of social selling need – the de facto infrastructure for an unpredictably huge future market. In 10 years, Gemstra eyes an industry valued well over $1 trillion globally and seeks to serve 50% of industry volume as its default commonwealth infrastructure.
Bridging the $24 Trillion Retail Market to Social Selling
The success of Boutiques inspired us to build a larger solution that would unlock the industry for retailers and brands to participate in social selling without disrupting their existing business – giving them a new and growing sales channel.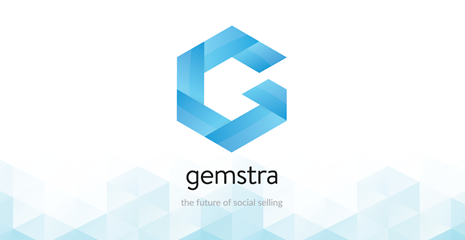 Token Info
Investment Info
Token GMS Soft cap 8,000,000 USD
Platform Ethereum Hard cap 25,000,000 USD
Token price 1 GMS = 0.01 USD Whitelist / KYC No / Yes
Tokens for sale 6,400,000,000 GMS Accepting ETH, BTC, FIAT
Tokens supply 16,000,000,000 GMS Pre-sale Date 10/01/2018 – 10/31/2018
Token Distribution Sale = 40%
Growth = 30%
Team = 20%
Advisors = 10%
Main Sale Date 11/01/2018 – 11/30/2018
Restricted Countries None
Token Allocation:
Marketing & Business Development = 38%
Software Development = 22%
Operational Expenses = 18%
Reserve = 12%
Legal = 5%
Misc = 5%
Bonus Pre-Sale:
Round 1 = 50%
Round 2 = 40%
Round 3 = 30%
Main Sale
Round 1 = 20%
Round 2 = 10%
For more information, you can visit these links below
WEBSITE | TWITTER | FACEBOOK  | TELEGRAM | WHITEPAPER | REDDIT 
bitcointalk profile: evilsign
eth address: 0x5028c92a61501183ba956e6ccac2275429f17809